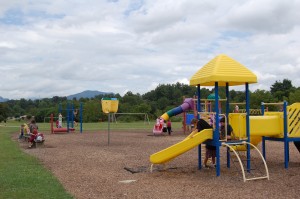 Chris Hill- Director
email:  chhill@haywood.k12.nc.us
What You Should Know About Our After School Care
Operates Monday- Friday

State Licensed

Early Childhood Accreditation Certificate

Teachers are Para Professionals or hold a 2-year Degree

100%  Adult Supervision

100% BSAC Trained Staff

100% Playground Safety Trained Staff

75%  CPR and First Aid Trained Staff

Snack daily (included in the weekly tuition)

Academically Oriented with Reading, Math, Writing, Arts & Crafts, and Physical Education activities daily

Staff is familiar with our students and families

Principal on-campus
MEADOWBROOK AFTERSCHOOL/CAMP
Director Chris Hill

Meadowbrook offers an afterschool program from 2:55 p.m. to 6:00 p.m. each day that school is in session. (The Afterschool Program will not operate on  weather related early dismissal days.)  Snack time will be at 4:00 p.m. everyday.  Snack will be provided during afterschool and camp.
Camp Meadowbrook is open from 7:00 a.m. to 6:00 p.m.  You will be charged a late fee if you pick up your child/children late (NO EXCEPTIONS). During Camp Meadowbrook your child needs to bring a lunch and a drink each day (no soft drinks or lunches that need to be microwaved).  Breakfast will be provided each day, however, we only serve breakfast until 8:00, so you must have your child here by that time.  ALL children must be here by 8:30 each day or they will not be able to attend.  ALL children MUST be walked into the building and signed in and picked up by an adult (NO EXCEPTIONS).   Field trips are planned during camp and all children will go on all field trips.
Rates: Fees are to be paid in full each week on Monday (NO EXCEPTIONS) or your child may not be able to return until it is paid.
Afterschool: $35.00/ week for first child
$25.00/week for additional child
$8.00/day (up to 2 days per week)
Camp: $110.00/week for first child
$90.00/week for additional child
$25.00/day per child (up to 2 days per week)
Important Dates: Camp Meadowbrook will be open during December  and summer breaks, except for the following dates.
·     July 4th
·     Thanksgiving Holidays – (Wednesday-Friday)
·     Christmas-Dec 23 and Dec 24
·     New Year's Day
Camp will be closed when school is closed for snow or bad weather.